Fragments Earrings No. 2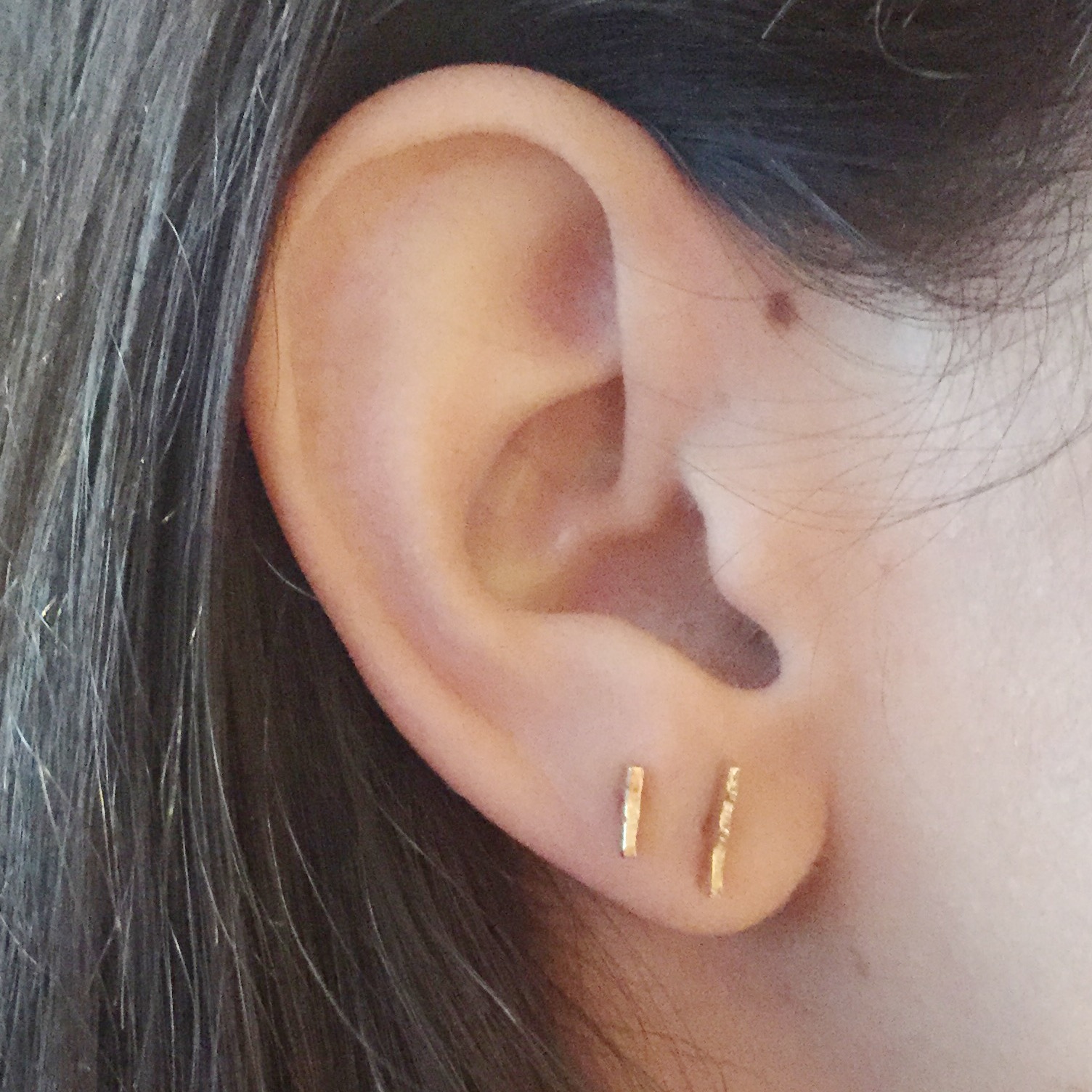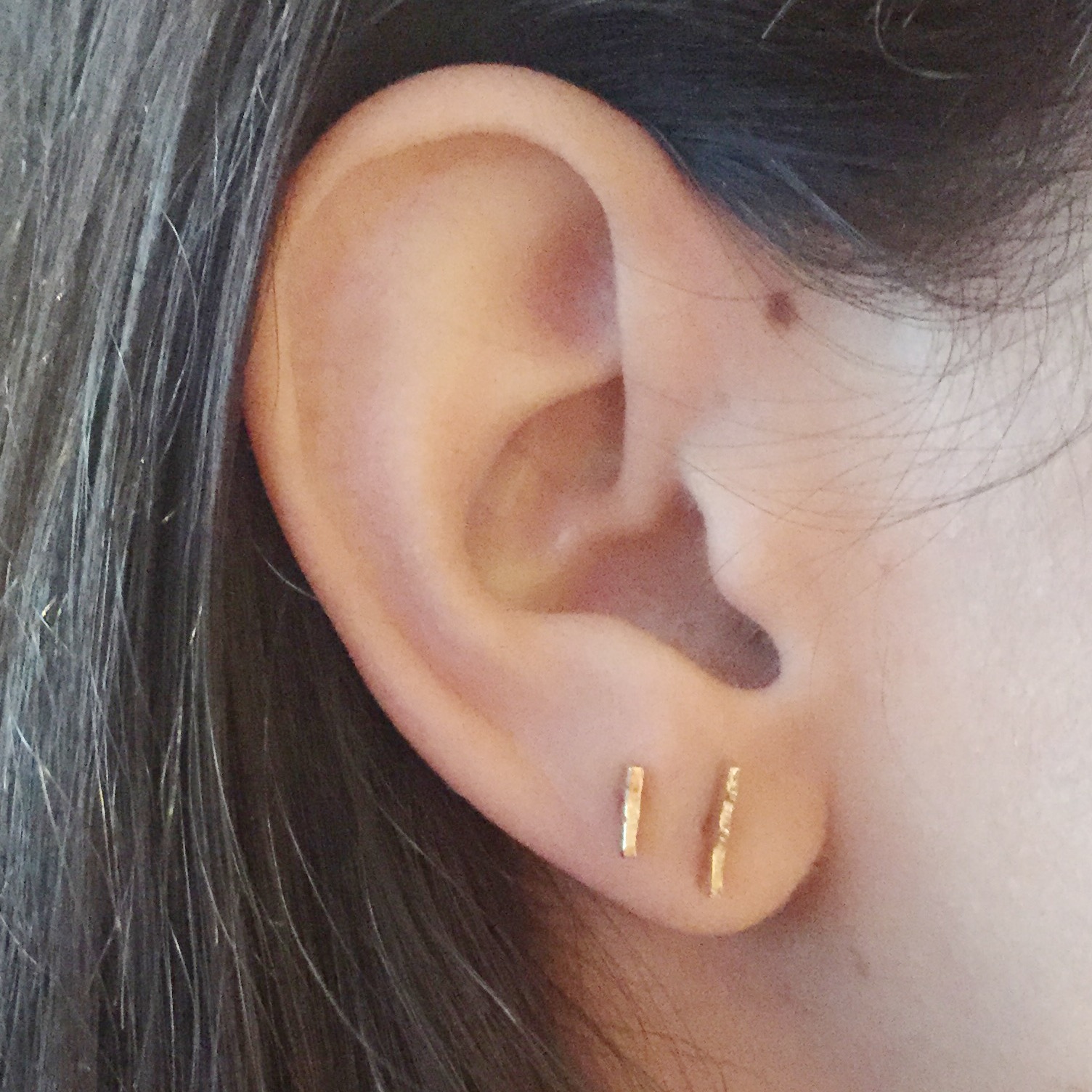 Fragments Earrings No. 2
Fragment long stud earrings that appear to be bar earrings from the front, but from the side have a high profile with a fragmented edge. Fit into one another when not worn.
- Hand carved and cast
- Available in 14k yellow gold or sterling silver
*Each piece is individually handmade to order - please allow 4-10 days for delivery.